Bereits in meiner Studienzeit habe ich zahlreiche soziale Projekte begleitet von lokal im Sauerland bis hin zu vielen internationalen Aktionen. Auch die Arbeit als grüne Dame im Krankenhaus hatte mir viele Jahre Freude bereitet. Da ich nach dem Abi kein soziales Jahr absolviert hatte, reizte es mich besonders über längere Zeit ins Ausland zu gehen. Besonders, weil ich die Erfahrung gemacht hatte, dass es immer schöner ist wirklich an Ort und Stelle zupacken zu können und die positiven Entwicklungen zu sehen. Während meiner Planung recherchierte ich nach Projekten in Afrika. Ich hatte erst einige Monate zuvor meinen ersten Urlaub in Kapstadt verbracht und war direkt fasziniert wie wundervoll dieser Kontinent sein konnte. Alle empfahlen mir weitere Reisen nach Afrika zu unternehmen, um noch mehr Facetten kennenzulernen. Für mich stand schon damals fest, dass mein nächster Ausflug kein Urlaub werden sollte, sondern ein soziales Projekt. Durch meinen Beruf war ich die letzten 3 Jahre sehr eingespannt gewesen und ich hatte wieder das Bedürfnis anderen Menschen zu helfen. Schließlich entschied ich mich für ein Projekt in Vilanculos, da ich wusste, dass Mosambik zu den aussichtsreichsten Entwicklungsländer Afrikas gehört und viel Potential bietet. Die Personen hinter dem Projekt erschienen mir authentisch und gut organisiert. Ich hatte hier das Gefühl als Volunteer einiges bewegen zu können und vor allem den Menschen nachhaltig zu helfen, ohne dass meine Arbeit im Sande verläuft. Während meiner Zeit im Kululeku Haus habe ich das Land viel intensiver erlebt als es je als Tourist möglich gewesen wäre. Die Menschen haben mich sehr herzlich empfangen und ich fühlte mich nicht wie eine Fremde, sondern eher wie ein weiteres Mitglied in einer großen Familie. Jeder war für den anderen da und ich erfuhr jederzeit Unterstützung und Dankbarkeit.
Immer wieder erstaunte mich die positive Einstellung der Menschen in Vilanculos trotz der zahlreichen Baustellen, die es hier noch gibt (z.B. mangelnde Versorgung mit Elektrizität oder Medikamenten). Besonders die Fröhlichkeit und Unbeschwertheit der aidskranken Kinder war unglaublich. Nachdem ich 4 Wochen vor Ort war stieß mein Freund dazu, um in seiner langen Urlaubszeit (Werksferien BMW) ebenfalls 3 Wochen zu unterstützen. Dies stand vorher keineswegs fest. Mike hatte zuvor noch bei keinem sozialen Projekt mitgearbeitet und so klärte ich im Vorfeld mit dem Team ab, ob es in Ordnung wäre, wenn er nachkommen würde soweit es mir gefallen würde (seinen Erfahrungsbericht findet ihr gleich im Anschluss ;-)). Auch diese Abstimmung verlief mit dem Team vollkommen unkompliziert. Mike und ich fühlten uns zu jedem Zeitpunkt sicher und gut aufgehoben und die abwechslungsreichen Tätigkeiten ließen die Zeit wie im Fluge vergehen. Alle, die sich für soziale Projekte interessieren oder schon immer gern in diesem Bereich gearbeitet haben kann ich das Kululeku Haus absolut empfehlen. Aber auch Neulinge, die bisher noch keine Erfahrungen in diesem Bereich gesammelt haben, finden hier ein super strukturiertes Projekt mit ganz netten Volunteers an ihrer Seite.
Volunteer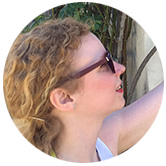 Daniela D. (26) aus Köln, Deutschland
Rating*

Last year I did a 5-month volunteering program in Vilanculos (Mosambique). This was the best experience I've ever made! I got the chance to spend the time with very nice and caring people at the Kululeku house. The atmosphere was great and people were very helpful. I did a lot with children who were either an orphan or whose parents were not able to take care of their children adequately or needed support. Usually we have helped teachers in checking the children's' homework. So I mainly stayed in the school and played with the kids, painted, read, practiced, or helped with math questions. Most children could speak a bit English so communication was not a big problem. When I found time, I also joined other volunteers and introduced myself to their projects. The cooperation and co-existence within the organization were therefore very open and friendly.
Mozambique is a very green and varied country. The people there are very hospitable, so I was, for example, housed in the lodge of a local family while I did an open-water diving course. Diving is particularly beautiful and species rich in the region around Vilanculos / Bazaruto archipelago.
In general, life in Mozambique is quite simple and the infrastructure – whether in bigger cities or rural areas – is generally good. There were sometimes power failures during the time, but this lasted only 1-2 hours. Even though it can be annoying, because this includes all electronic devices – Wifi, Air Con, chargers, light… Therefore it is generally advisable to bring a torch with you. And not to forget, the matter with the mosquitoes and the malaria is not as bad as often suspected, because you can protect yourself by apply some mosquito spray or wearing long dresses. Some of us took Malerone, I didn´t and I was fine. In the house are all basic drugs if needed.
All in all, I can say that I have had some great experiences and would definitely do it again. I can only highly recommend the organization. Thanks for being a part of the group and for the very enriching experience!
Volunteer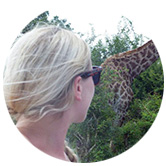 Sabrina S. (29) from Zurich, Switzerland
Rating*

As part of the HIV project in Vilanculos / Mozambique, I could gather a great and very enriching experience. Together with other volunteers, I mainly took care of HIV and AIDS affected children and young people from the region. At first, it was very difficult for me to see some kids suffering, but since they showed a great strength and joy of life, it helped me to come along with it and I learned to focus on things that make them happy in life. I've enjoyed every minute with the kids and we have done a lot together, played, learned etc. I became quite sick with my stomach – no idea why, no one else had issues… diarrhea. But after 2 days of staying home and some drugs I was well again.
There are drugs, pharmacies, even a private hospital. Fortunately I didn´t need it, but I felt being in good hands all the time. All in all, as the children gave me so much so I decided to do the same volunteering at the same organization again next year. I can only recommend it very warmly as they take care of the children very well and ensure the necessary medical and mental support. All in all, it was the most important experience in my life so far and I would like to thank the children and the organization very much for welcoming me so openly.
Volunteer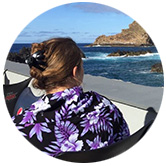 Birgit S. (25) from Salzburg, Austria
Rating*

In Mosambik Freiwilligenarbeit zu leisten, war für mich die absolut richtige Entscheidung. Es war das erste Mal, dass ich an einem sozialen Projekt mitwirkte und die 3 Wochen gehörten zu den besten Erlebnissen in meinem Leben. Ich war zuvor noch etwas skeptisch gewesen, da ich diesbezüglich noch keinerlei Erfahrung gemacht hatte. Als mir meine Freundin von ihren tollen Erfahrungen in Vilanculos berichtete, entschied ich mich dazu ebenfalls das Team zu unterstützen. Die Stimmung im Haus war ausgelassen und alle Volunteers waren sehr nett und hilfsbereit.
Ich lernte schnell, in der neuen Umgebung zurechtzukommen und genoss neben meiner Arbeit die weitläufige Natur. Abends konnte man den Tag entspannt Revue passieren lassen und neue Ideen diskutieren. Vor allem lernt man in dieser Zeit sich auf die wichtigen Dinge im Leben zu konzentrieren und hatte das Gefühl etwas wirklich Sinnvolles zu tun. Die gemeinsame Arbeit an dem Projekt haben meine jetzige Verlobte und mich noch näher gebracht und wir werden uns immer gerne an diese Phase erinnern.
Volunteer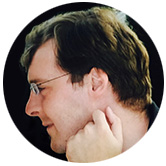 Mike B. (31) aus Viersen, Deutschland
Rating*

Hi guys, I chose a one month stay with Kululeku and I was working in a pre-school teaching IT and English. It was such great value to the kids as well as enriching for myself. The kids really do need support in every regard. There are up to 120 pupils for one teacher, so there is no way of taking care of individual needs. Sometimes, they don´t even have a table to study. Instead, "school" is outside in the sand underneath the trees. Most of us, 14 volunteers, worked in schools. We were not all at same place/school, but our experiences were the same. Lovely people, who are very grateful for the support they´ve got from us. 
In the evening we sat together sharing our experiences, helping each other by discussing how we can improve teaching, understanding, motivating and making learning easier for the kids. I guess this what volunteering work is about – SHARING and CARING! I do not regret my stay – even though I thought it is quite expensive. In the end it is 100% worth it. Kululeku takes good care of you, very willing to help wherever needed and as far as I know they invest the money in new projects. So I´ll follow it up to see what happens the next months and years. I might come back next year in spring 2018. See ya!
Volunteer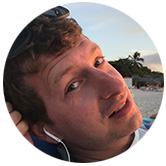 Pablo, (27) aus Kolumbien
Rating*

I arrived with my girlfriend Sandra in May 2017 and stayed 2 months in Mozambique. I knew the Maldives, the Caribbean, and many other fantastic destinations. But I had never seen such an untouched, natural paradise …. The people in Vilanculos are super friendly, helpful and you feel more than welcome as a Kululeku volunteer. We often walked through the streets at night and there was not a moment when I felt unsafe. We were the first group, which was placed in the new house directly on the beach. The house is really a dream !! Partially, I felt a bit bad in such a "luxury" to be accommodated when there were only straw huts around us. On the other hand, at the end of the days on site I looked forward to home – a real shower, Air Con, internet and simply an absolutely peaceful place.
Internet and electricity in general is sometimes off. Not too bad for me tho. We were on average 15-20 people, some came, some left. All super friendly, even if 2 groups did form. One, who went out at night and was constantly on the road (to which I belonged), and one that was rather quiet, read a lot, relaxed. But it was completely ok! It was my first volunteering experience, but definitely not the last. It would be great if Kululeku were active in other countries, I would definitely book a project with them again. Vado and team, you really made a great job!
Volunteer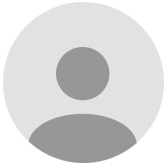 Svenja C. (29) from Manchester, UK
Rating*

I had a fabulous time!!! My word, I stayed with Kululeku in Vilanculos for almost 3 months because I extended my stay again and again! What can I say. THANK YOU Kululeku team for the most life changing experience. I have met absolutely wonderful people, built up friendships and I´ve seen the most beautiful outstanding places. I have traveled a lot before, but Mozambique's culture, landscape, sealife is just breathtaking. Vado and his team will take good care of you and go out of their way to make you feel at home. 
What you need to know: electricity brakes sometimes. Also everything in Africa is just sooo slow, you need to wait for some services at the market, in shops, for a tuktuk for ages…. I guess we from Europe are just not used to that. But you´ll come down soon, relax and just go with the flow. Mosambicans do love loud music at any time – so be aware you are going to listen to African/latin music on every street corner. I packed ear plugs for the night

Volunteer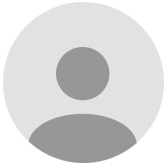 Anastacia, (26) from Amsterdam
Rating*

I stayed in Vilanculos and did the 4 weeks program. I had a good stay! I came along with the group very well, also Vado and his team is great!! Nothing to complain about! The house is very clean, our maid did our laundry, cooked, cleaned, she is lovely! Africa itself is a place you need to like and it is very different to Asia where I travelled before. At some parts it is really dirty. Not at the house, but outside in town. 
Some people suffer, they don´t have a thing – dirty close, bad teeth, no home. It´s hard to see the poverty. So for me Africa, even if it is beautiful, is not a destination for me. I thank kululeku for a really good stay, but it´s a poor country and you must stand the distress. At least it´s a place where our help is needed!!
Volunteer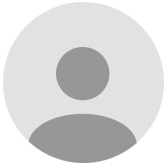 Tim, (26), Den Haag, Netherlands
Rating*

Clean and extremely big house directly at the beach with barbecue and hammocks, good service (I loved our maid and our gardener — soooo friendly!). The music from next door was a little loud sometimes but I guess this is just how Mozambicans live. I worked in the school outside Vilanculos, it was a great experience. I´d go there again! Kululeku guides, especially Vado and Jeff took good care of me. 
The trip with sunset dhow safari I enjoyed the most – Bazaruto is such a wonderful place, I saw turtels and Lion fish while snorkeling, food is good. I went diving – amazing! Go there, if you come along with poverty, some untarred roads and the heat, you´ll definitely enjoy your time!!
Volunteer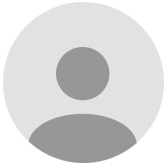 Anne, 33, Grenoble, France
Rating*